Mr. Manji Suzuki, Chairman & Founder of "Suzuki Musical Instrument Mfg. Co., Ltd.", passed away peacefully at the age of 97 on August 21, 2020.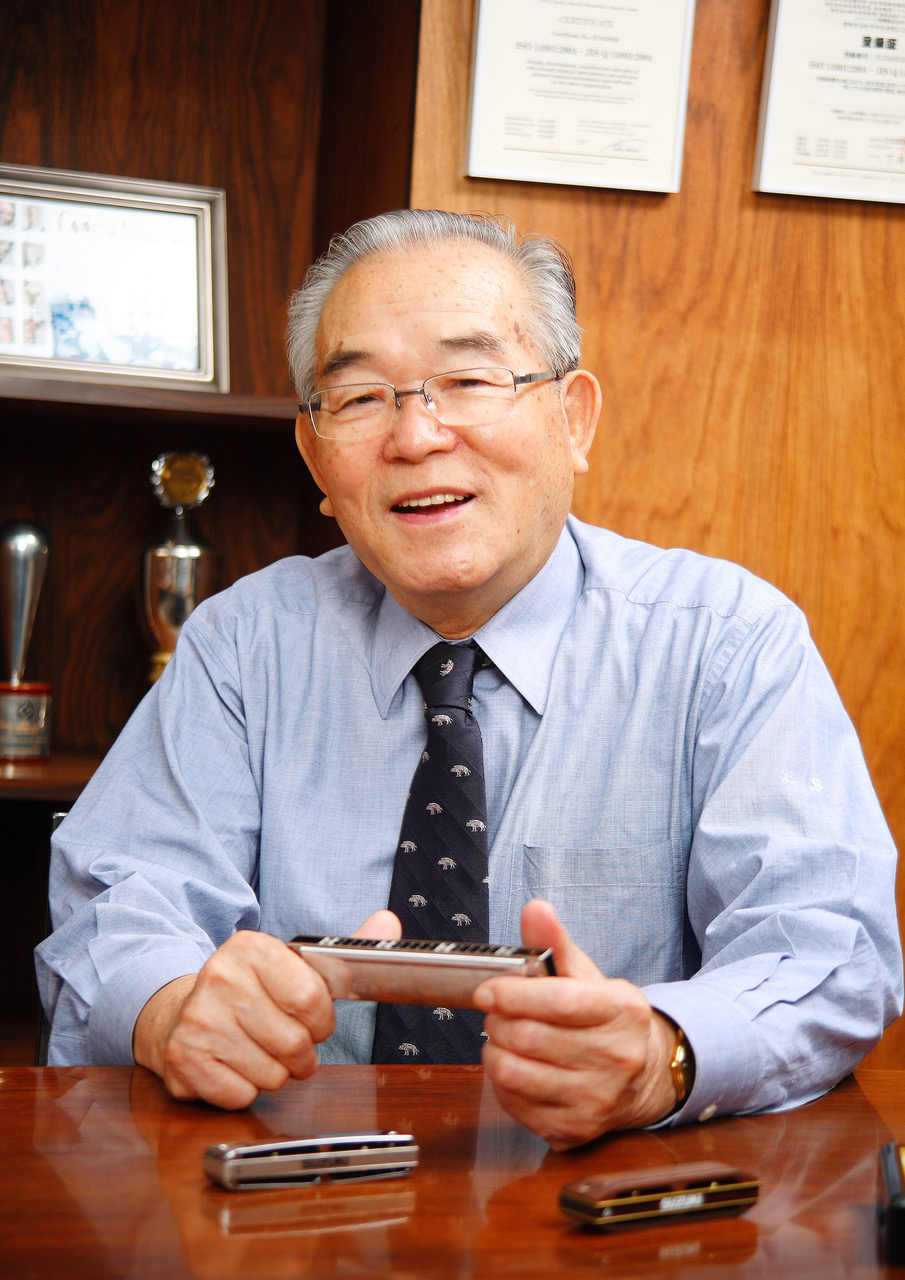 He was a lover of Harmonica, with a passion to bravely challenge new horizons and applied this philosophy to his life-long, with a deep commitment to innovation and excellence in the manufacture of musical instruments.
His vision, guidance and dedication live on in all our efforts.
After he started building harmonica's, he founded in 1952 "Suzuki Musical Inst. Mfg. Co., Ltd." and achieved a unique position in the Japanese market for musical instruments. Later he founded several other companies all in relation of the production and sales of musical instruments.
In the late 1980's Mr. Suzuki purchased the famous Hammond and Leslie Brands. His goal to bring the Hammond B-3 to the next century did lead not only to the development of this instrument but brought the world a whole series of beautiful musical instruments and started a renaissance of Hammond.
Mr. Manji Suzuki established not only a unique position for the Suzuki and Hammond instruments in Japan, but he had an open eye for the world and his network reaches all over the globe. So many creative artists, professional musicians and home players are indebted to him.
The Suzuki Family and all our Teammates sincerely appreciate the kindness and respect you have shown during his life. A private funeral was held by the family members on August 24th 2020.
---
Hammond Suzuki Europe B.V. was founded in 1989 (as a daughter company of Suzuki Corporation in Japan) with the goal to organize and coordinate the Marketing, Sales and Distribution as well as Service for Hammond Musical Instruments throughout Europe.
Also Hammond Suzuki Europe B.V. is closely involved in new product developments and state of the art designs.
Hammond Suzuki Europe's head-office is based in the historical city of Leerdam (south of Utrecht) in The Netherlands.
It's facilities provide a dedicated management, marketing and service team, showroom, warehouse and Artist-Center accommodations as well as facilities for distribution and technical support.
Hammond Suzuki Europe's mission is to supply, high quality musical instruments at affordable prices. Today we are just as committed to offer the best organ and Leslie products as we were the first day the Hammond Organ Company was founded. Even more, we are committed to preserving the sound of Hammond Organs and Leslie speakers for generations to come.